The Nucleus1000 is a compact and integrated subsea navigation package that synchronizes all the necessary sensors required for vehicle control.
Our complete navigation package is created from the coupling of Nortek's renowned DVL technology with additional position-aiding sensors to reliably control your subsea vehicle. The process of coupling these sensors can be time consuming or complex, but the Nucleus1000 provides a compact, all-in-one solution that's ready to go when you are!
As the core of your vehicle's navigation system, the compact and lightweight Nucleus1000 enables users of even the smallest subsea vehicles to control and navigate them efficiently and effectively.
Nortek's Nucleus1000 achieves optimal navigation performance by managing power, interference, synchronization, alignment, and data flow. Having all these sensors in one compact package simplifies vehicle integration and expands capabilities.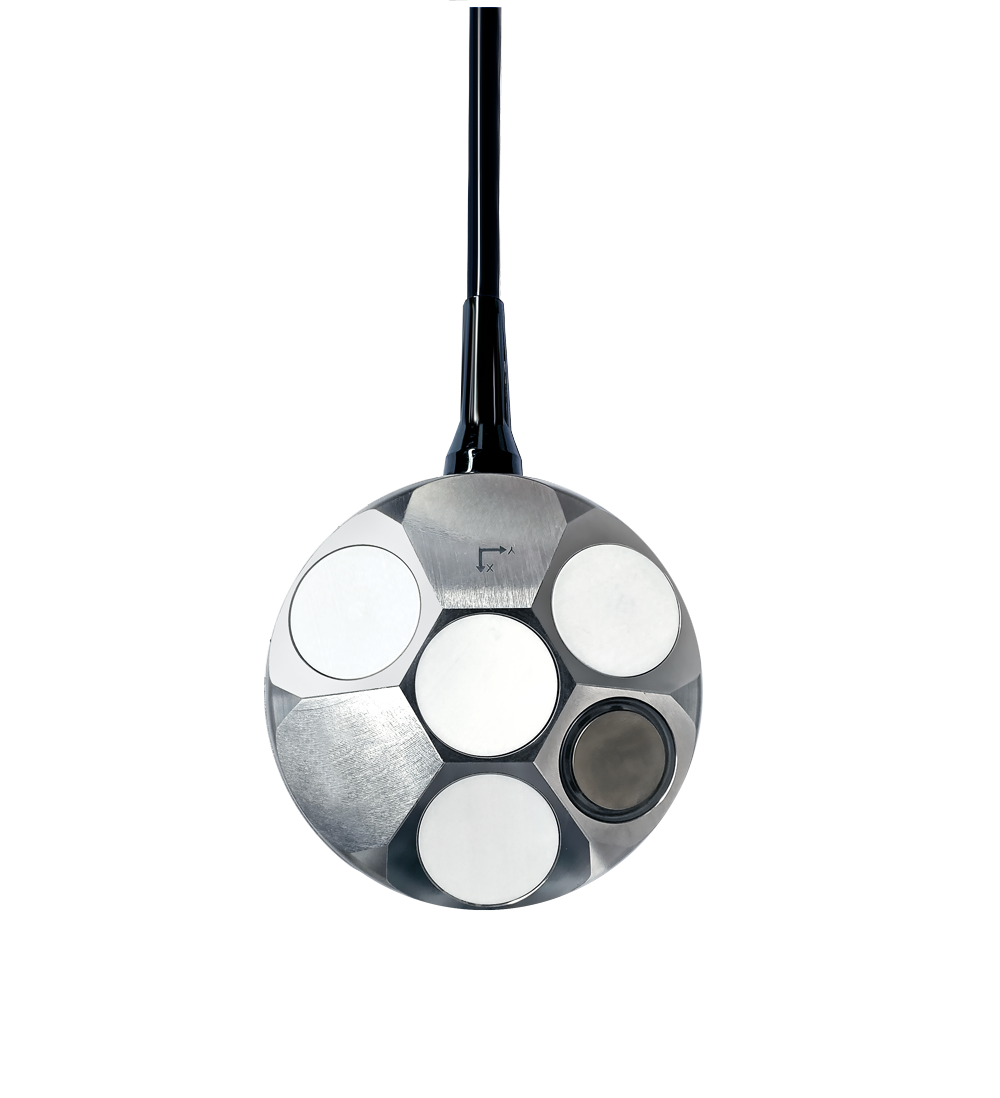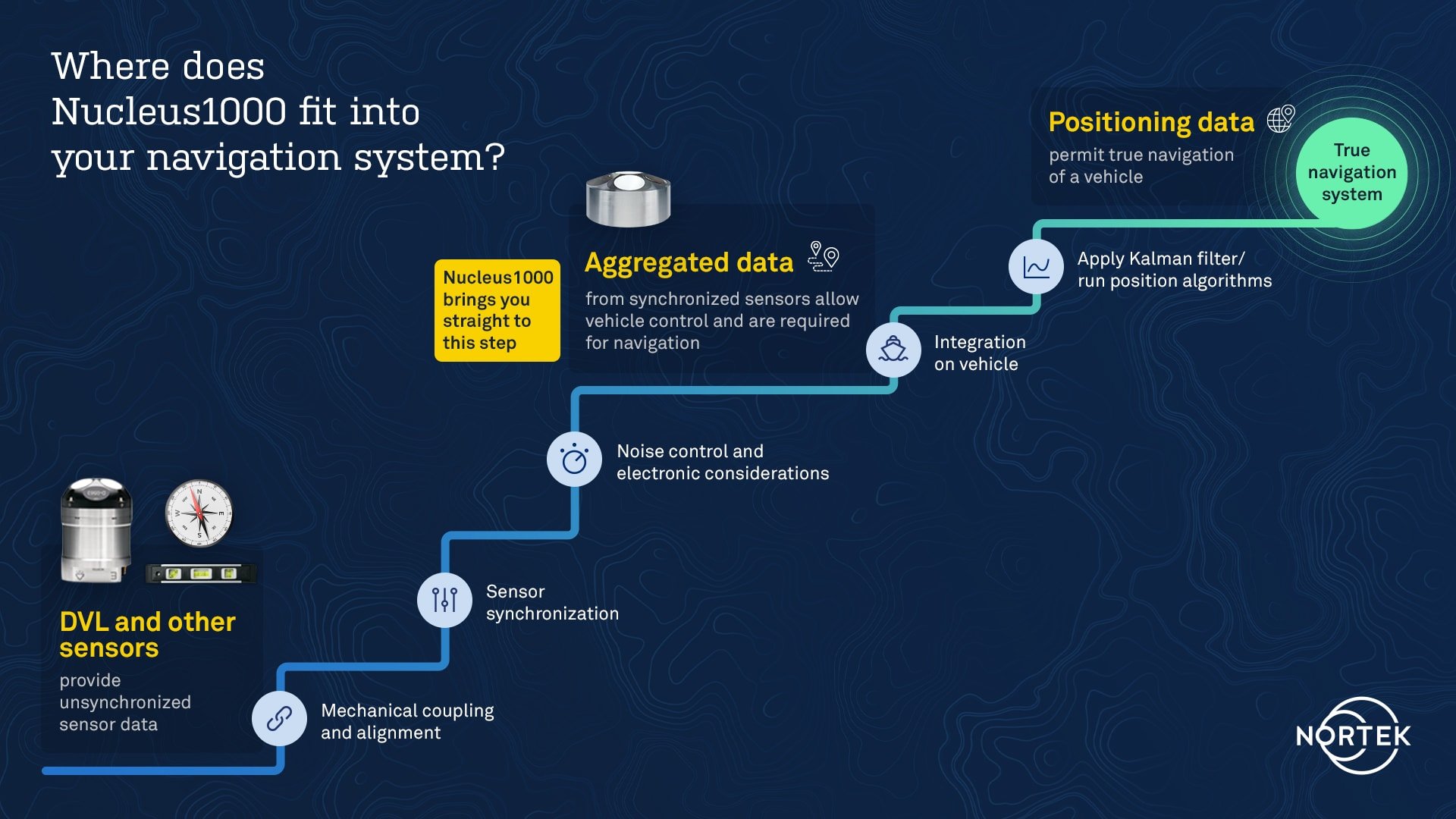 The Nucleus1000 offers the following features:
DVL

AHRS (attitude and heading reference system)

Water track

Altimeter

Temperature and pressure sensors

Current profiling
The Nucleus1000 comes with integration software, simplifying the vehicle integration process. As with all of our products, the Nucleus1000 is quality assured under ISO certification.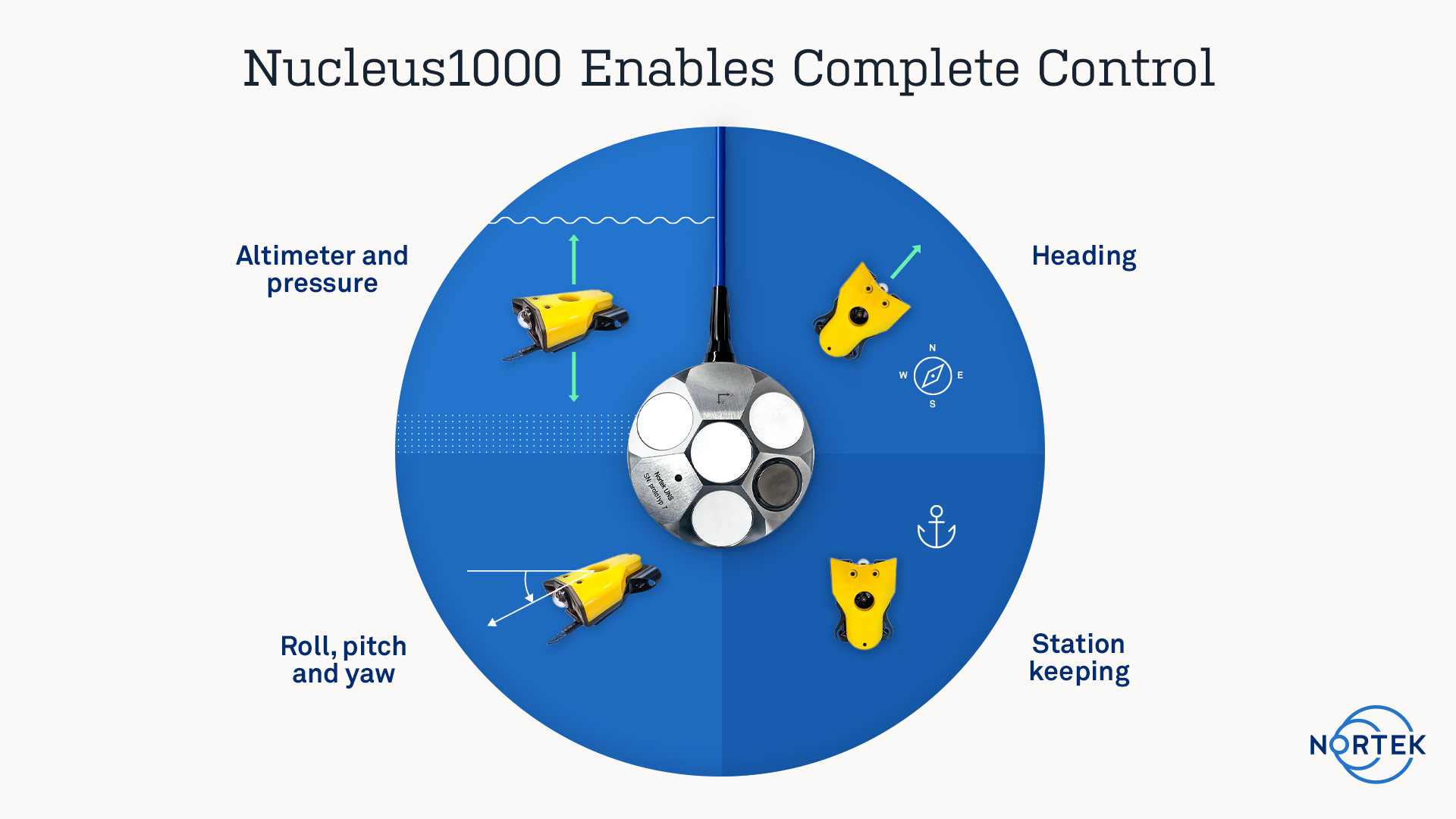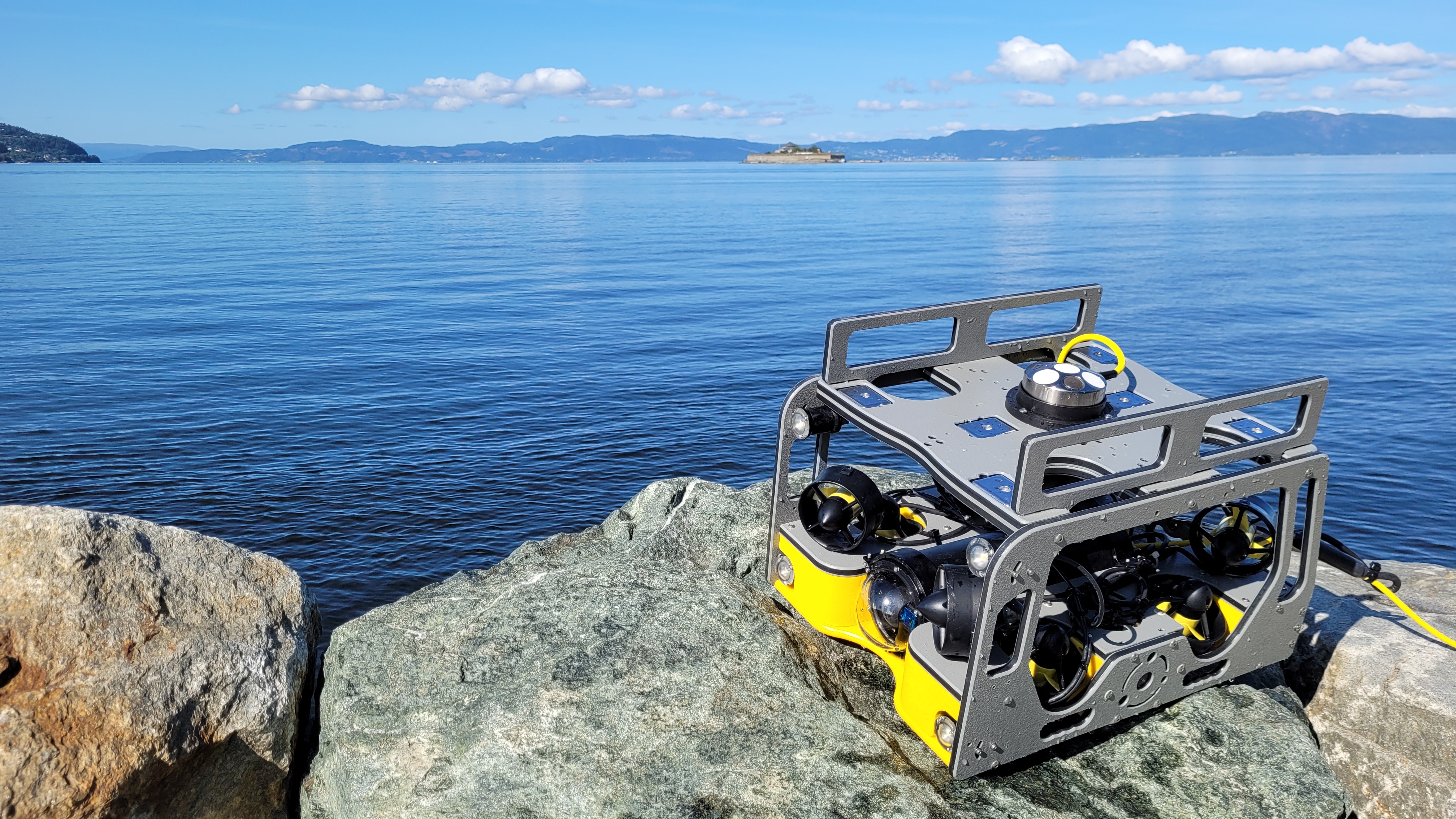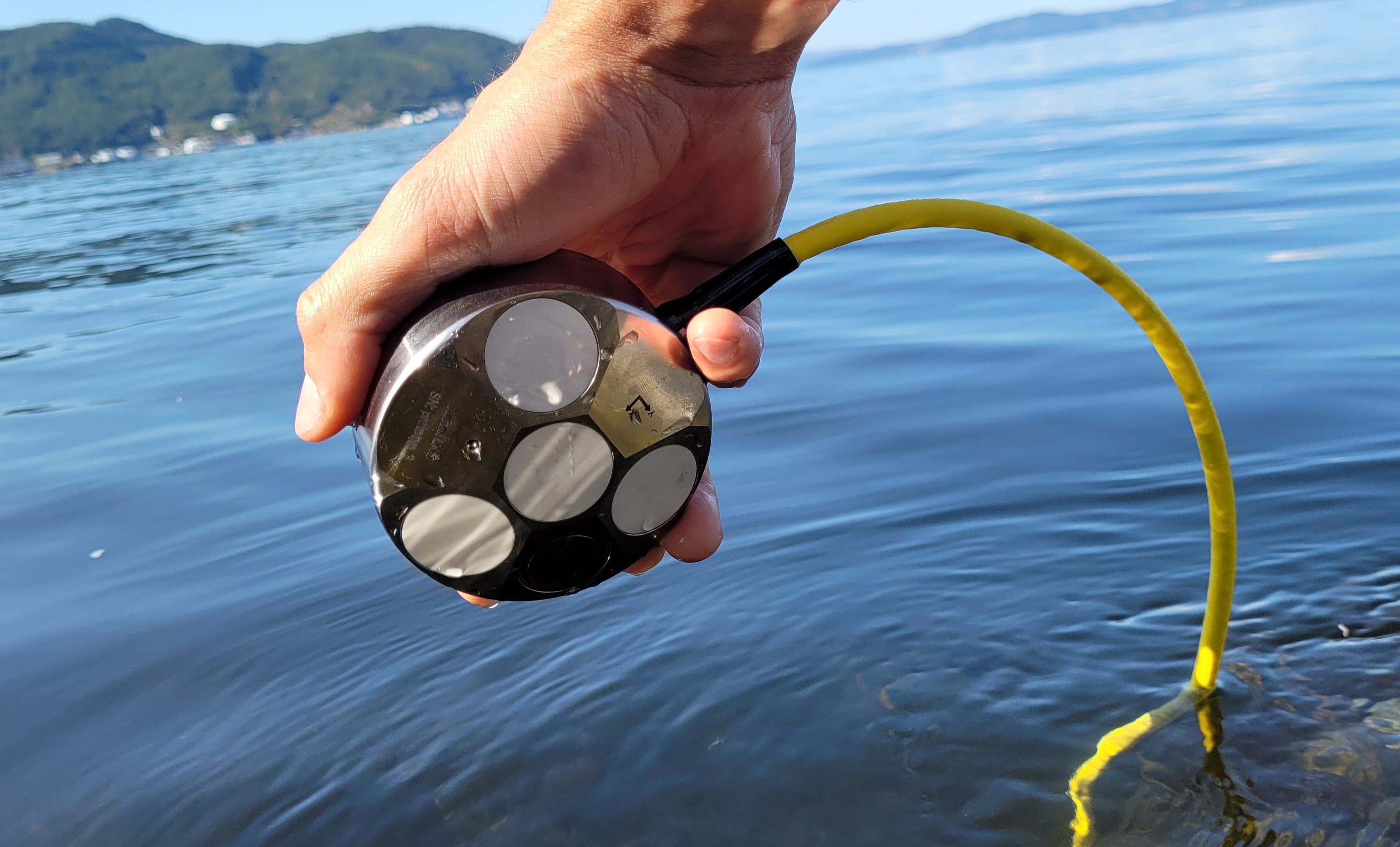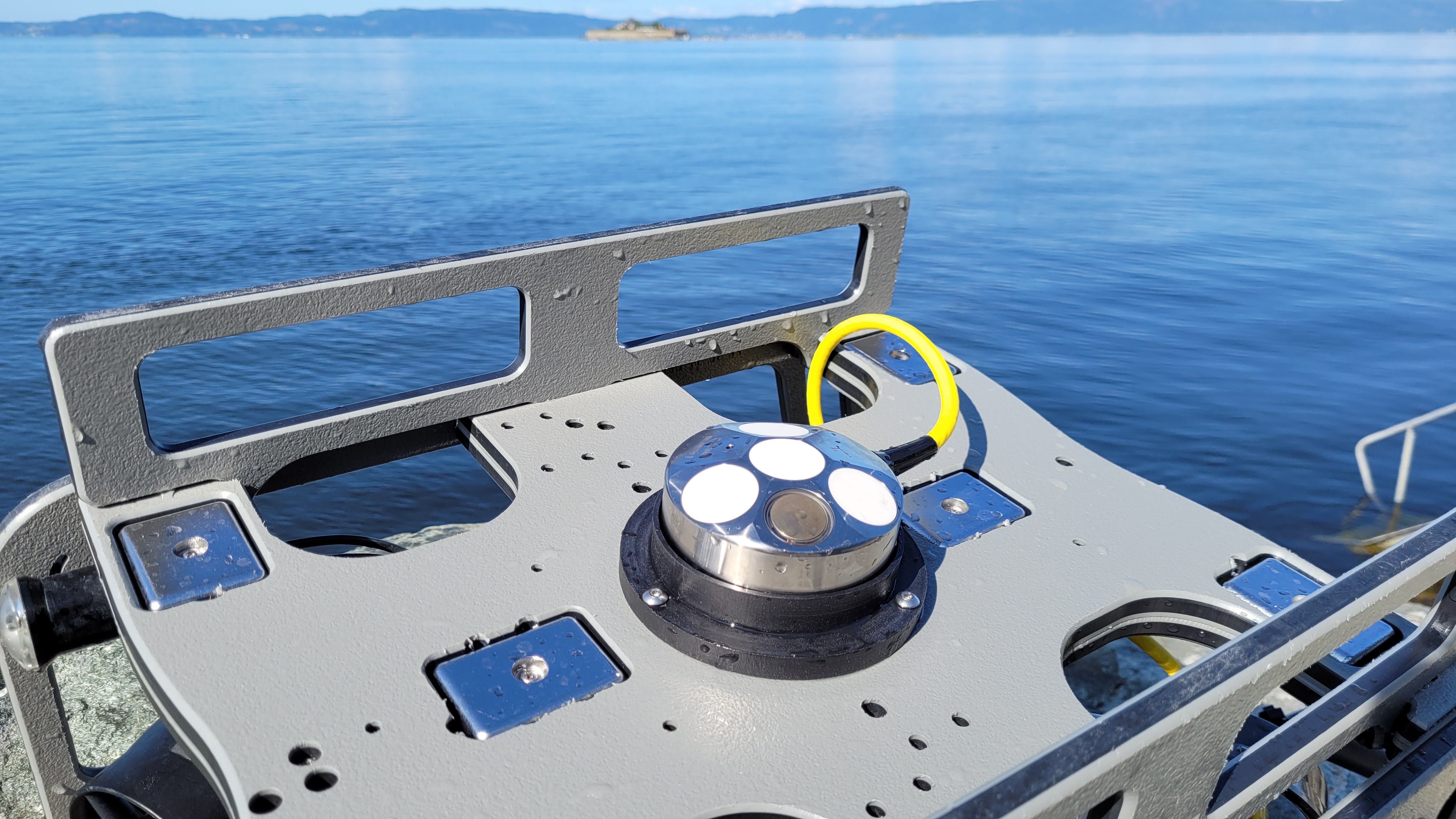 Nucleus1000 key specifications
Specification
Nucleus1000

Frequency

1 MHz

Minimum altitude

0.10 m

Maximum altitude

50 m

Long term accuracy

±1.01% (license free)
±0.3% (export controlled)

Velocity resolution

0.01 mm/s

Weight in air / water

0.535 kg / 0.295 kg

Diameter / height

90 mm / 42 mm

Pre-calibrated AHRS

Yes

Pre-calibrated altimeter

Yes
What is a subsea navigation system?
Because "underwater GPS" can't exist, subsea navigation is achieved by combining a heading estimate from one sensor with a speed-over-ground estimate from another called a Doppler Velocity Log (DVL).
The Nucleus1000 provides a pre-synchronized sensor package, alleviating the complications associated with coupling electronics. By integrating multiple sensors, the Nucleus1000 simplifies the process of underwater vehicle control and navigation design.
Learn more about DVLs and their role in subsea navigation systems.
How do I know if the Nucleus1000 is suitable for me?
While the Nucleus1000 offers the convenience of a complete sensor platform in a compact package, some users and applications will still require the higher long-term accuracy or longer range of a traditional DVL. If this is a concern for you, contact us to discuss your needs.
Looking for integration resources?
To facilitate the integration of your Nucleus1000 onto your vehicle, our engineers have compiled several resources with the necessary information, specifications and software. If you have questions, don't hesitate to contact Nortek support.