Welcoming you back in real life!
Dockside Hospitality Suite
Join us for round-the-clock refreshments, lunch, and happy hour!
Coffee and breakfast: Daily 08:30 - 11:30
Lunch sandwiches: Tues, Wed 11:30 - 13:30
Happy Hour: Tues, Wed 15:00 - .....
What you will experience: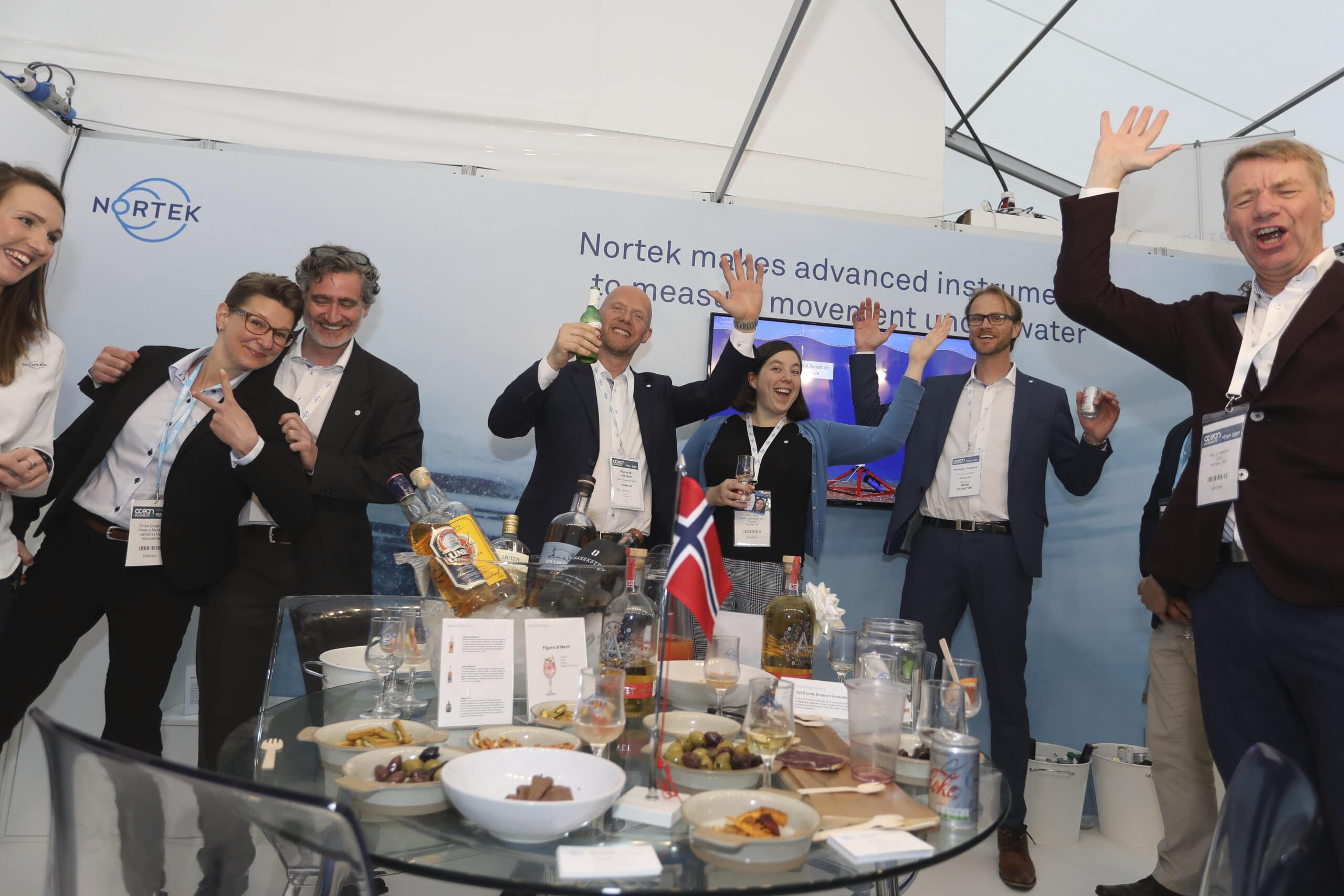 Classroom Training and Demo Schedule
Classroom Training:
Nortek shows the science behind non-traditional ADCP applications in offshore wind and moored profilers
About this session:
Using ADCPs in weird and wonderful ways – with Nortek and guests.
Join this session to hear examples of how ADCPs are used in a range of unique applications and find new ideas for your next deployment.
Hosted by Claire Cardy, we introduce guest speakers who will shine a spotlight on their novel ADCP applications.
Including fine-scale, long-range velocity measurements with a Wirewalker by Chris Kontoes, DMO; Comparison of ADCP performance from rapidly deployed surface buoys by Dan Donnai, Partrac; and Ensuring reliable data recovery from seabed mounted ADCP's, detailing Fugro's development of a novel solution from Katy Pozerskis, Fugro.
LIVE DEMO:
Learn how to use state-of-the-art vessel mounted current profilers in multidisciplinary applications with Nortek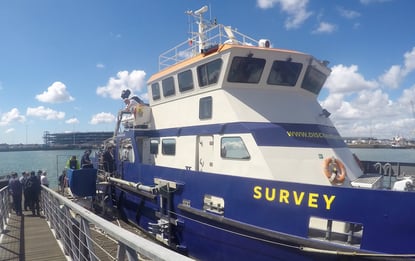 About the session and the demo:
The classroom session starts with a brief introduction on VM-ADCP's and we talk about the difficulties and common errors made obtaining vessel-mounted ADCP data. The session moves on to discussing a modern approach that can greatly reduce complexity, increases operational convenience, and can safeguard data quality. Within this approach, the Signature VM ADCP opens new and unprecedented opportunities for the scientific community. We'll briefly introduce you to the opportunity to combine currents with high resolution, water column echo sounding.
Throughout the demo on the vessel RV Callista we will first highlight the Signature VM Coastal (1000 kHz) package continuing a live VM-ADCP demonstration on the river. Up to today, standard ADCP's with slanted beams couldn't measure down to the bottom for sediment backscatter measurements. During this demonstration, we'll introduce the Signature VM 5th beam echo sounder feature which can concurrently measure a full vertical backscatter echogram and current.
Nortek DVLs provide unparalleled navigation capability for ocean vehicles thanks to a few key concepts
About this session:
Classroom session covering a variety of subsea navigation related topics, focusing primarily on the role of Doppler Velocity Logs (DVLs).
Beginning with an overview of DVLs and how they fit into wider navigation systems, the session will move on to discuss some of the features and procedures employed by Nortek to enable reliable, high performance subsea navigation. The talk will close with a conversation around the future of subsea navigation and DVL technology, including information on a new class of DVLs set to enter the market.