Why Fusion?
A complete underwater navigation system is created from the coupling of a DVL and other sensors in order to reliably navigate and position subsea vehicles. The process of coupling these sensors can be time consuming and require expertise.
The Fusion DVL1000 is a sensor hub that brings together and synchronizes all the necessary sensors that make vehicle control and navigation possible.
It is designed to achieve optimal performance by managing power, interference, synchronization, alignment, and data flow. Having all these sensors in one package simplifies their integration on a vehicle.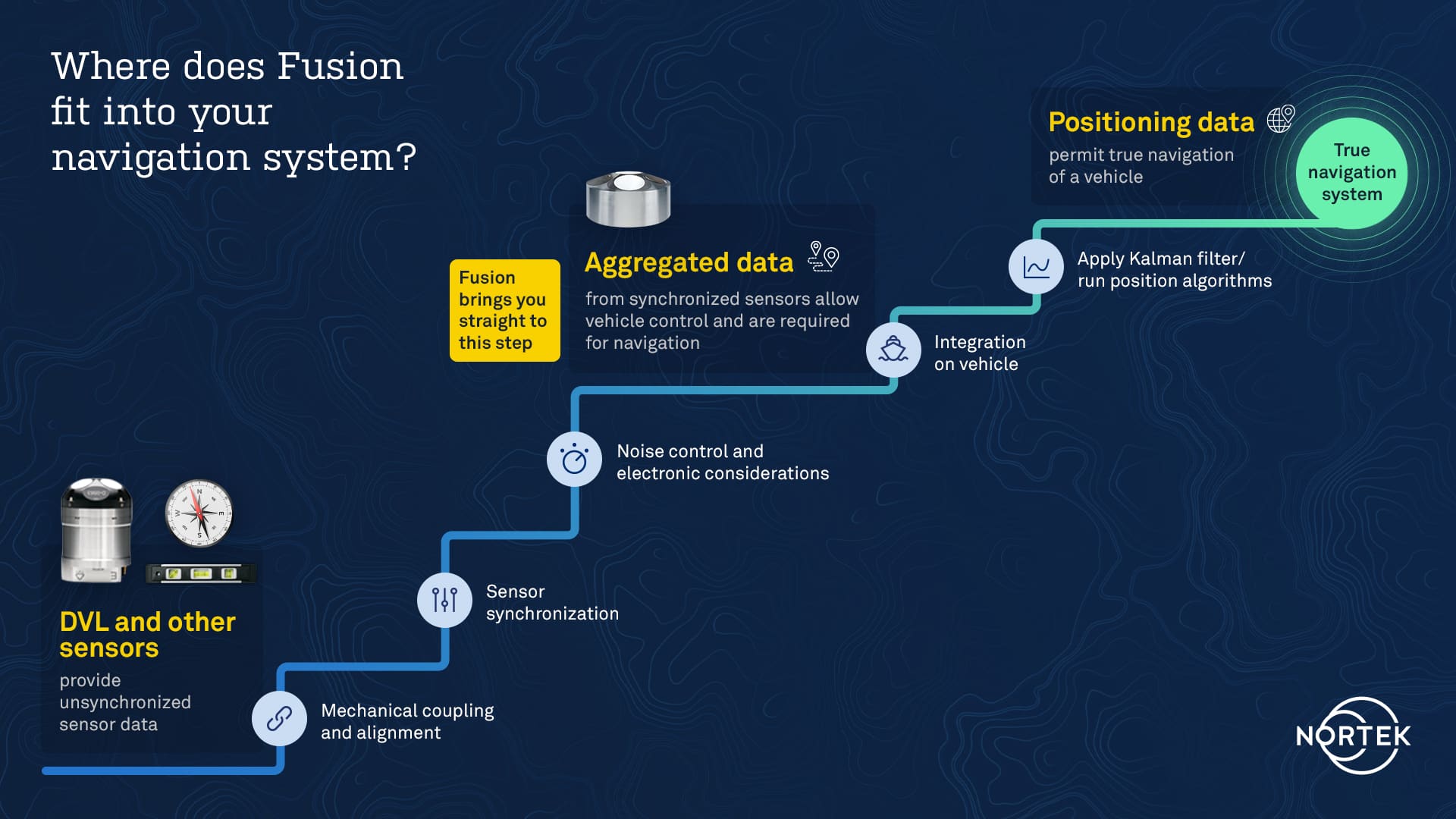 The following sensors are standard:
DVL

AHRS (attitude and heading reference system)

Water track

Altimeter

Temperature and pressure sensors

Optional current profiling
The Fusion DVL1000 also offers integration software, simplifying the vehicle integration process, as well as ISO Certification.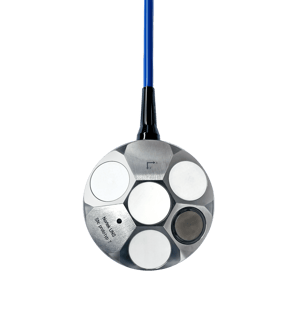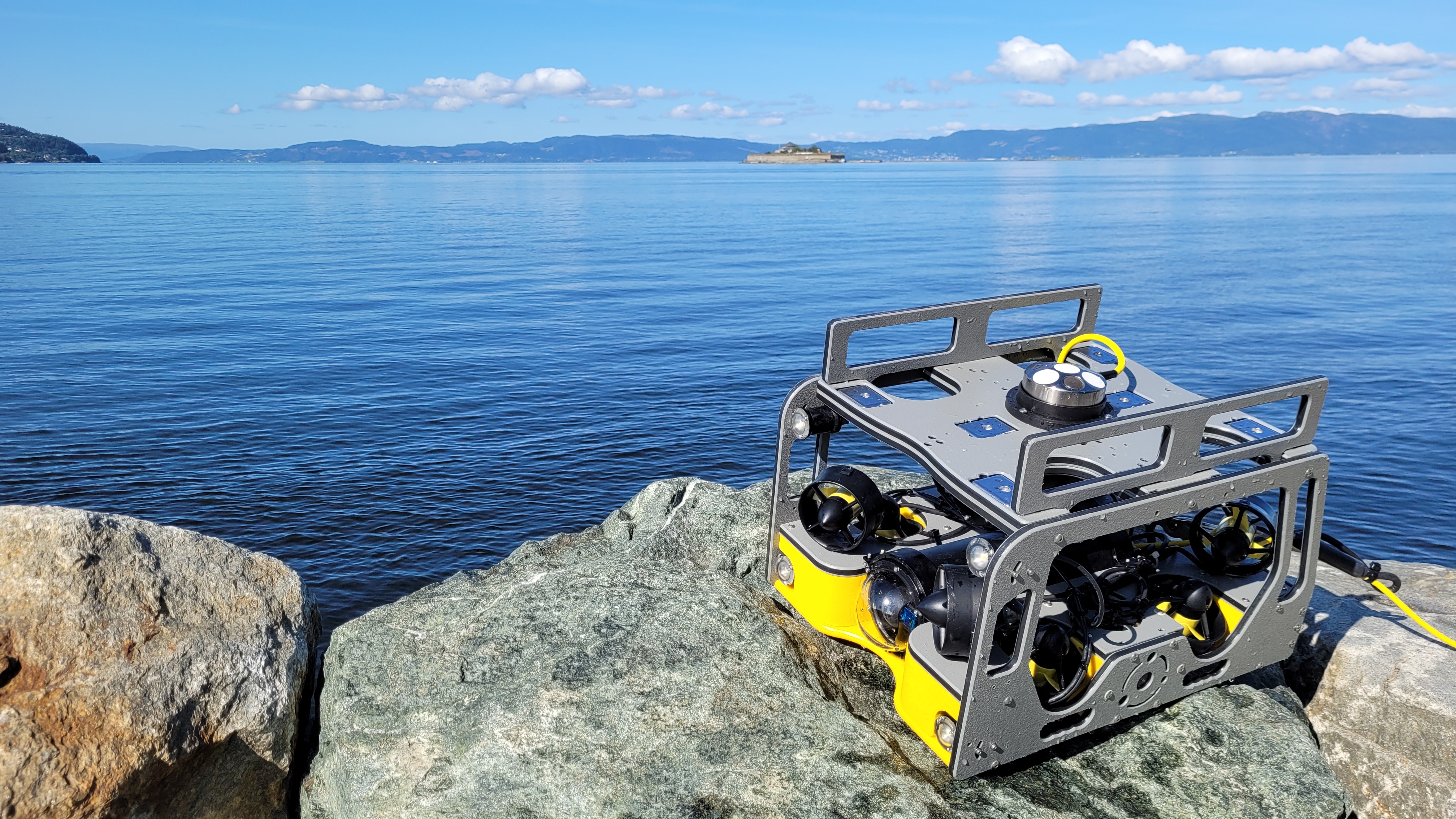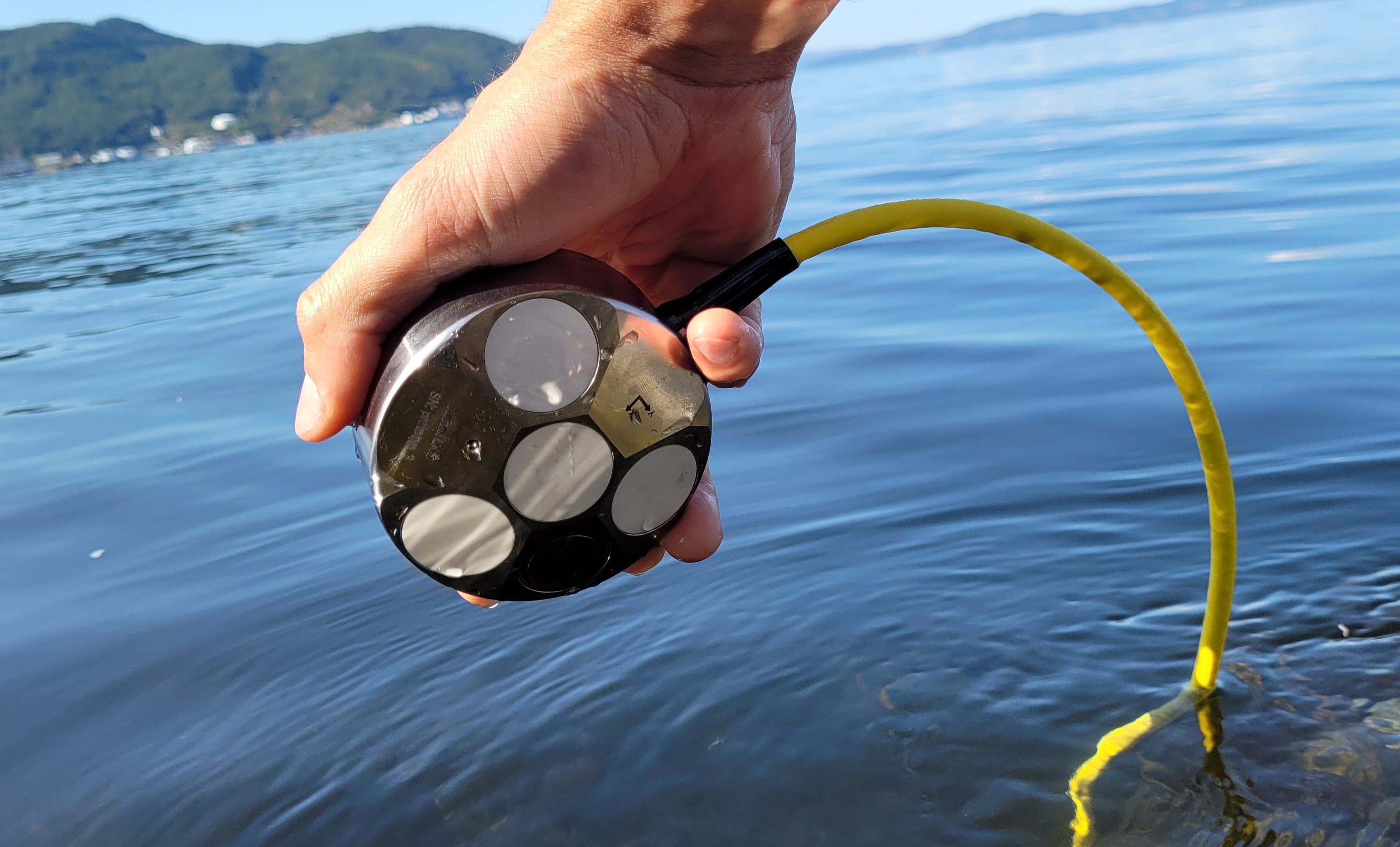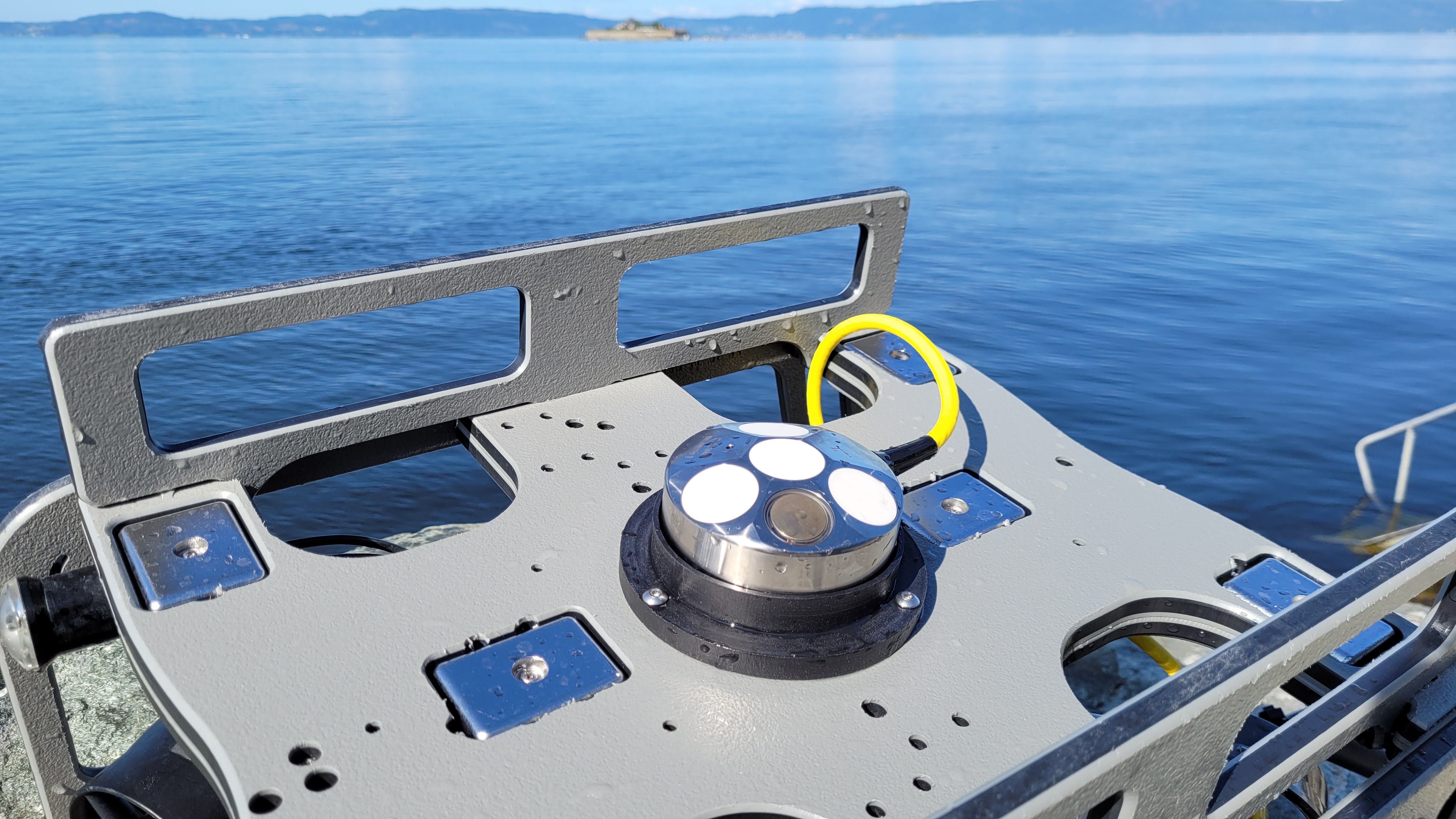 Fusion DVL1000 key specifications
| | |
| --- | --- |
| Specification | Fusion DVL 1000 |
| Frequency | 1 MHz |
| Minimum altitude | 0.05 m |
| Maximum altitude | 50 m |
| Long term accuracy | ±1.01% (license free)±0.1% (export controlled) |
| Velocity resolution | 0.01 mm/s |
| Weight in air / water | 0.535 kg / 0.295 kg |
| Diameter / height | 90 mm / 42 mm |
| Pre-synchronized AHRS | Yes |
| Pre-synchronized altimeter | Yes |
What makes up a subsea navigation system?
Because "underwater GPS" is not a thing, subsea navigation is achieved by combining a heading estimate from one sensor with a speed-over-ground estimate from another called a Doppler Velocity Log (DVL).
The Fusion DVL1000 provides a pre-synchronized sensor package, alleviating much of the complications that can come with tightly coupling electronics and simplifying the process of vehicle control and navigation design.
Watch this video to learn more about the differences between a DVL and a complete navigation system.
What is the difference between a standard DVL and a Fusion DVL? How do I know if the Fusion is right for my application?
While the Fusion DVL offers the convenience of a complete sensor platform in a compact package, some users and applications will still require the higher long-term accuracy or longer range of a traditional DVL. Have questions about what is right for you? Contact us to request more information.