Eco ADCP: Capabilities and more
How does Eco work?
The Nortek Eco is a portable Acoustic Doppler Current Profiler (ADCP).
The instrument detects the depth it is at and uses that information to split the water column above into three equal depth layers.
Eco uses acoustic signals to measure current speed and direction for each of the three depth layers.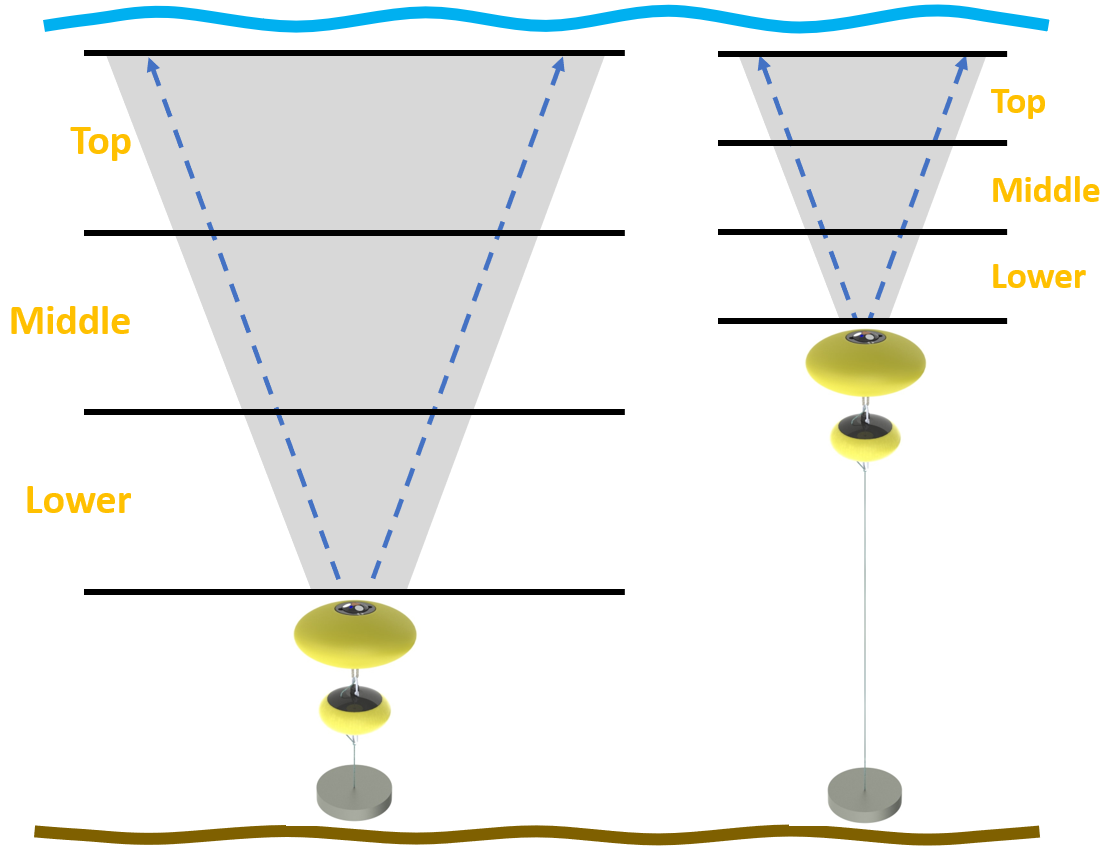 How can I use Eco?
Eco is rated for a maximum depth of 50 m.
Eco has a measurement range of 20 m, but can operate with as little as 30 cm of water above the instrument.
Most Eco deployments last around a month or less, but can vary depending on how often you want to take measurements.
Eco must be used upward-looking.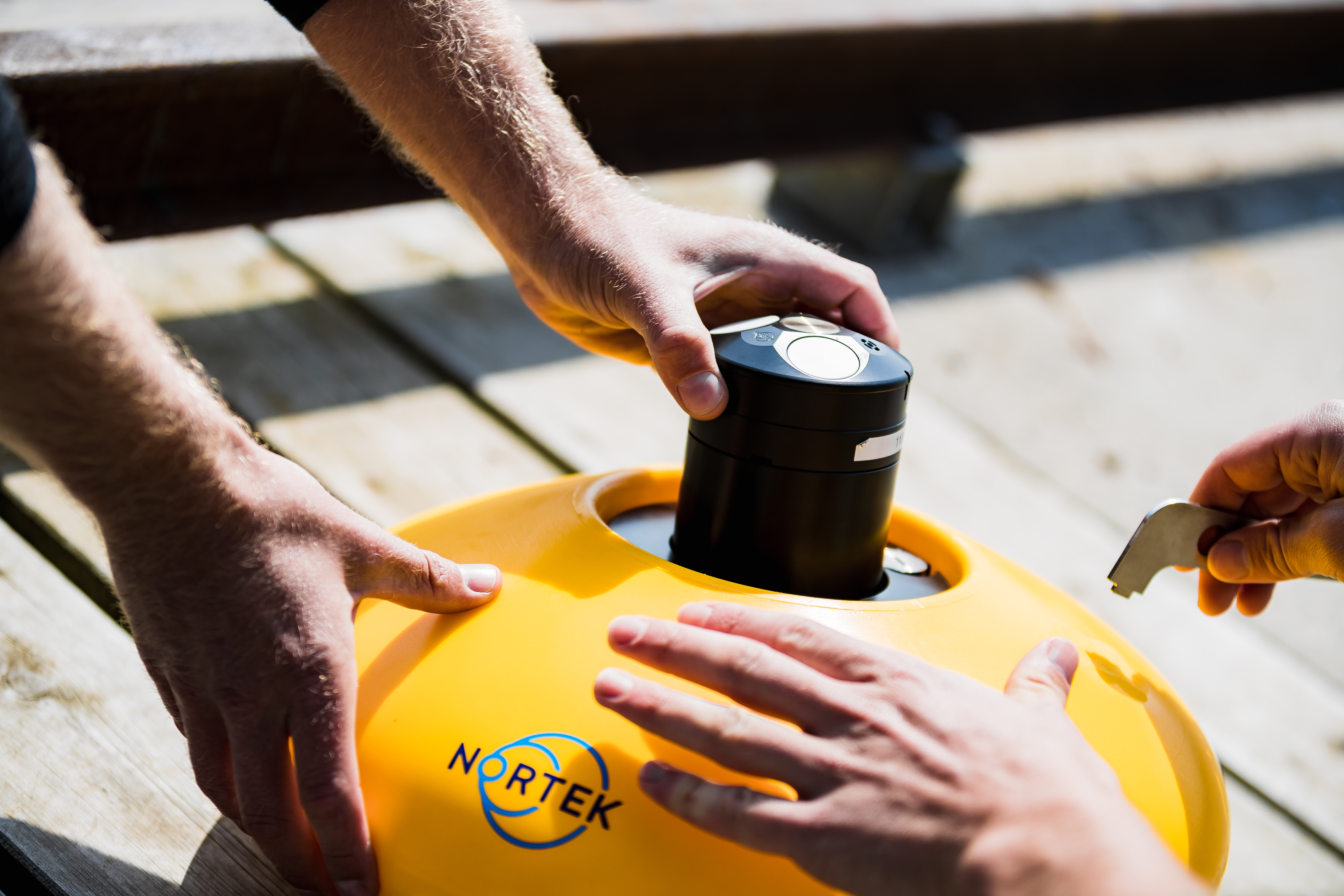 Three steps to collect ADCP data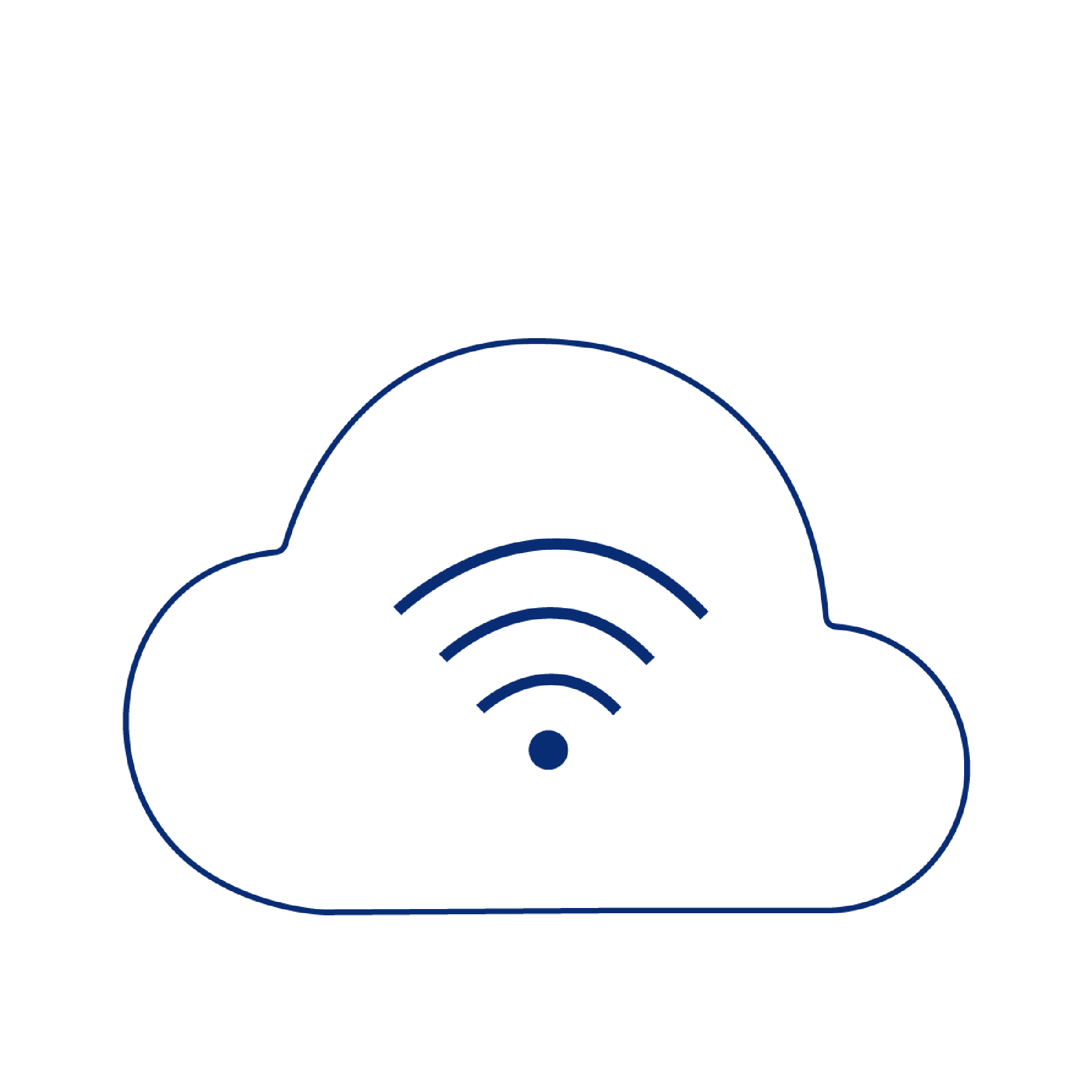 Retrieve
Retrieve your Eco at the designated time. Wirelessly download your data and upload it to the cloud with the Eco WebApp.

Report
The Eco WebApp automatically generates graphs and datasets so you can visualize and share your data with ease.
What you get:
Automatically generated graphs and datasets
Eco creates graphs and datasets for you in the Eco WebApp. Easily visualize your data with:
Feather plots, polar scatters, histograms and more, showing velocity in three depth layers.
Temperature, pressure and tilt measurements.
One-click generation of a comprehensive PDF showing all views of your data.